Do you use MindMaps to Evaluate Speeches?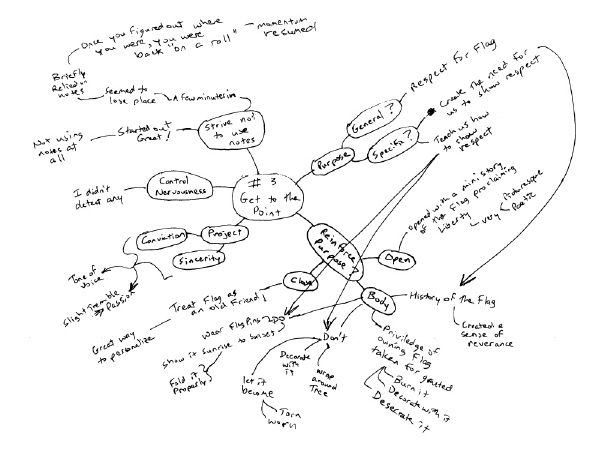 I recently experimented with a new speech evaluation technique.  It worked tremendously!!

I used a MindMap to plan, record, and orchestrate my speech evaluation. (Just a simple pencil-and-paper MindMap).


At a recent Toastmaster meeting, I was the Individual Evaluator for one of our members.

She was giving Speech #3 from the Competent Communicator Manual "Get to the Point".

Before her speech, as soon as I received her manual, I MindMapped her speech objectives.
I started with the central theme of her assignment: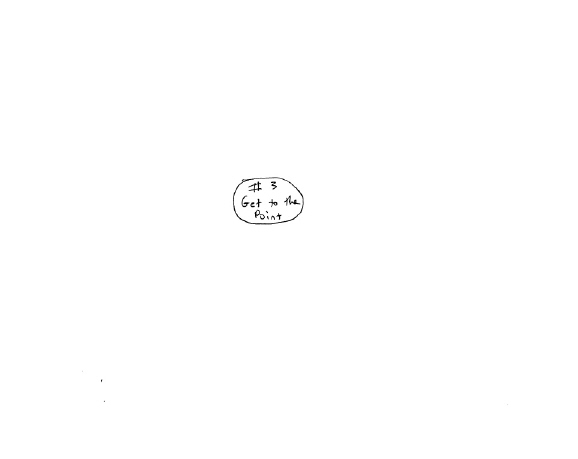 Her first goal was to select a speech topic and determine its general and specific purposes.  I reasoned that to judge that,  I needed to be able to figure out her general and specific purposes.  I added that goal to the MindMap: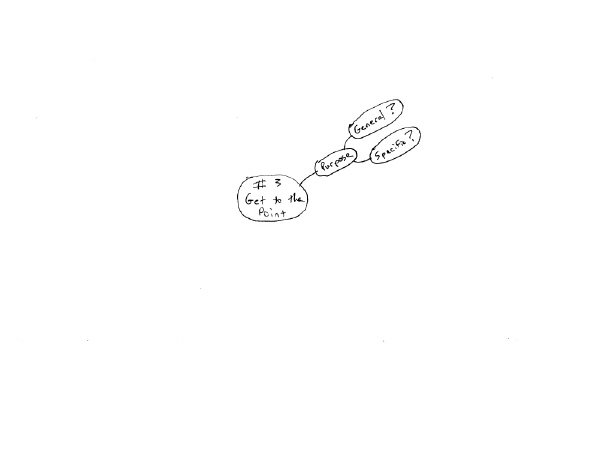 Her next goal was to organize the speech in a manner that best achieves those purposes.  I reasoned I could infer that from the examples I would note on the MindMap (later, during the speech).  So I didn't bother adding that.
She also had the goal of ensuring the beginning, body, and conclusion reinforced her purposes.  I added that: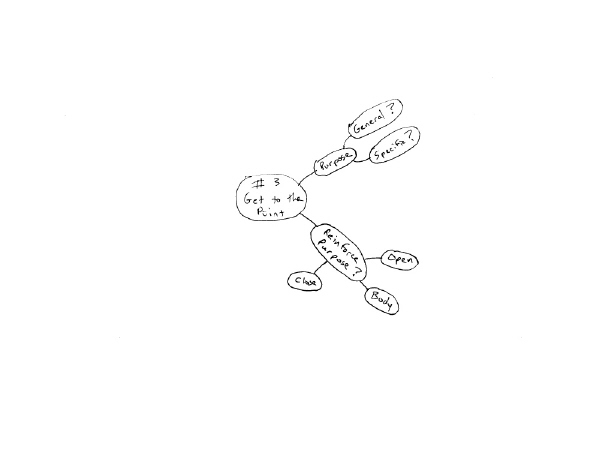 Another goal was to project sincerity and conviction and to control any nervousness she may have felt.  I added that: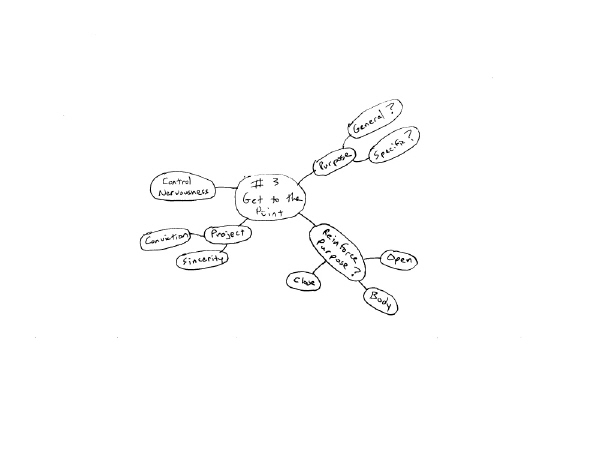 Finally, her last goal was to strive not to use notes: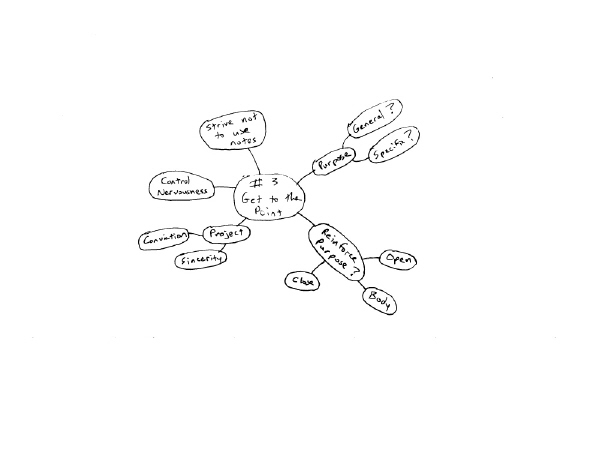 At this point, her speech had not started yet and I had a clear structure to what I needed to observe, record and discuss during her evaluation.
The MindMap (above) provided my roadmap for observation, analysis, and recording. 
The MindMap kept me focused on what to observe


I rev

i

sed the MindMap -- spinning off sub-topics 

for

specific examples/notes relevant to each goal -- the "good" and "improve" items for my "Oreo 

evaluation"

method. 


I also created relationships between various sub-topics e.g. relationship lines from her "specific purpose" goal to

the

"body

goal

" sub-topics that supported it.


The Mindmap minimized the amount of text I had to write to record my points.


The MindMap made it very easy to "cluster" related information (e.g. multiple examples for same goal)


The MindMap also made it very easy to build relationships between material e.g. same detail covered multiple goals/points.


I also supplemented 

the mindmap

with my usual "good/Improve" form for ancillary stuff that wasn't "primary goals" related e.g. pace, diction, voice volume, etc.

But, during the oral part of the evaluation, the mind-map provided plenty of material to fill the entire time, I didn't get the chance to discuss what was on this form (and, truth be told, due to the mindmapping I didn't put much on this form).  Which was fine, this form's material was secondary to her primary speech goals, thus less important.
When her speech was finished, my MindMap looked like this: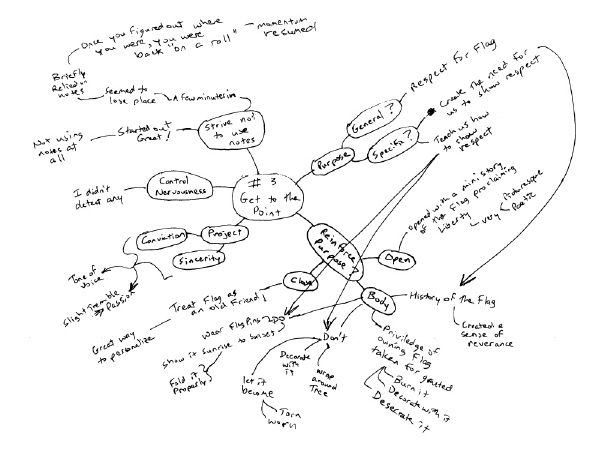 The mindmap kept me focused on her goals before, during

,

and after her speech.  It also organized my oral evaluation quite nicely.  My structure was

simply

:
For each goal: how did she do?  (just going around the branches of the mindmap

-- the second level nodes and their sub-nodes

)
For me, it worked extremely efficiently and effectively. 
I really like that technique!
I'm going to be using mindmaps more often in my evaluations!!

That experiment also gave me great ideas on how to make that technique even more powerful & streamlined.
I'm going to have to write more blogs esp. about other ways I use MindMaps, and possibly 

do some demonstrations.
In the interim, if you are not familiar with MindMapping, check out:
"The MindMap Map Book" by Tony Buzan


"MindMapping: Your Personal Guide to Exploring Creativity and Problem-Solving" book by Joyce Wycoff


Do a google search on MindMaps, there are LOTS of blogs and websites that cover it

If you wanted to use software for your MindMapping, I'm using MindJet's MindManager and have become absolutely addicted to it.

MindManger has become a very integral part of my personal and professional life


e.g. brainstorming, speech writing, planning and managing, workflow management, managing my use of my computers, note-taking, recording meeting minutes, etc).

Some of my mentors use mindmaps to plan, organize,  and in some cases distribute their material
Example: Rich Schefren did a "Dream Team 2008" multi-day seminar with his brain trust of mentors.  His DVD product (videos of every session) also includes mind-map based notes for every session.  Those MindMaps provide an Incredible record & reference for everything!

Over the past

week, I've been creating a "Rick's Life Central" mindmap (and network of related maps) that organize, manage & streamline pretty much everything I do:

My workflow management

Managing my business planning, goals, projects, resources, and reference materials

Managing my personal life planning, goals, projects, resources, and reference materials

Managing my primary software tools -- both organizing them and providing hyperlinks to launch them


My social networking (people networking, not computer networking e.g. my use of LinkedIn FaceBook, Twitter, etc.)

My recreational activities

The indexing system I use to manage my file cabinets

Providing more structure and flexibility to the way I store and access comptuerized documents

MindMaps are a truly Profound Paradigm!
For more information, I recommend:
What has been your experience with MindMaps?  (How) do you use them for writing speeches?  Evaluatiing?  How else do you use them?  What worked well for you?  What challenges did you have?